Dermal Fillers
What is Restylane?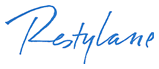 A natural beauty lift - Impressions of beauty change with time - as do our faces as we age. With Restylane, you can have a natural beauty lift using material found naturally in the body.
Restylane is a crystal-clear, non-animal, biodegradable gel based on a natural substance, called hyaluronic acid. The gel is injected into the skin in tiny amounts with a very fine needle. The result is instant and Restylane gives you long-lasting and natural enhancement. Visit the Restylane website for before and after photos as well as testimonials.
Restylane & Perlane
Painless and immediate lip enhancement, wrinkles and folds are smoothed away using the latest, safe and gentle techniques from Sweden. The dentists are highly skilled in pain relieving techniques providing a very comfortable and immediate result.
Back to List of Services